GLOBAL: November was a month to remember here at the It Gets Better Project, thanks in large part to all of the contributions made to our organization on #GivingTuesday. We blew past our $10,000 goal for the month, and we are well on our way to reaching our year-end goal of $100,000. Thank you to all of you who have supported us!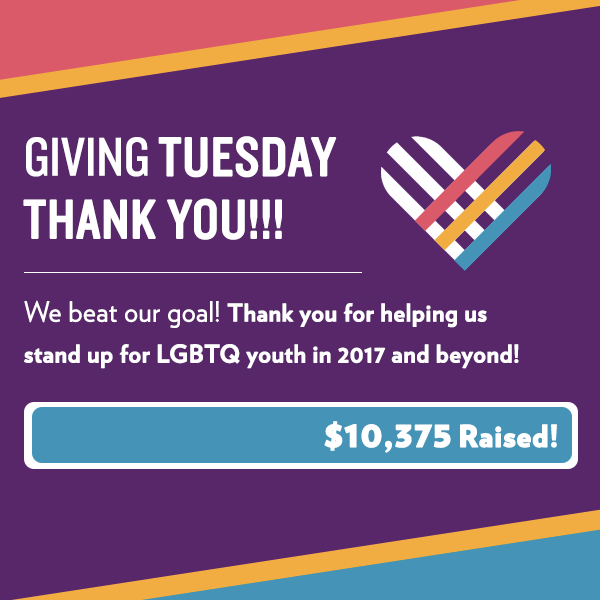 Raising $100,000 requires a lot of work behind the scenes. Thankfully, we have a staff and a board that are up to the job, as you can see in our mannequin challenge below. We're working hard to bring you more great stories in 2017.
What a fantastic month for all of our affiliates that span the globe! We are constantly learning from their experiences and continue to grow and become better. We are eager to bring you even more exciting news next month.