By McKenna Palmer, Project Intern
I'm so excited to share with you that the It Gets Better Project is now on Moovz, a free social networking app where primarily LGBT young people can make connections and update others on their lives. We have over 4,000 followers from around the world already! Some of our international affiliates are on there, too.
As you probably already know, there are some amazing advantages to social media – it's fast, it's fun, and it's the first place young people go to for information. So naturally, social media is a great place for the It Gets Better Project to spread awareness and support on many different platforms.
Moovz plays a very important role in all of this. Through pictures, text posts, and videos, it's become one of the fastest growing LGBT social networking app on the market! This application becomes useful to young LGBT people as they can be 'out' without any real risk of their parents or friends discovering their account. This app offers support, messaging, and other great features to demonstrate to LGBT youth that they are not as alone as they may sometimes feel. Check out the video below for an example (and this one, too):
This year, the It Gets Better Project is celebrating five years as a nonprofit organization, so each month we're sharing some of our best content on Moovz through the hashtag #ItGetsBetter, like the Women's History Month graphics below.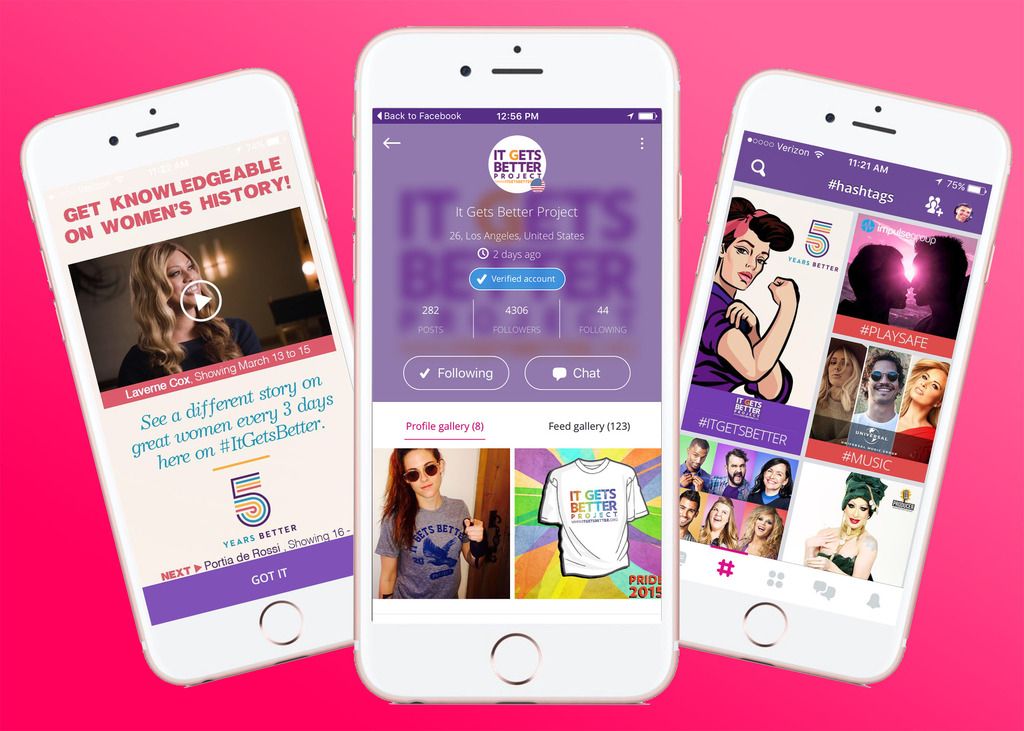 Come find us on Moovz to learn more by clicking the image below. We can't wait to see you!