On June 26, 2015, the United States became the twenty-first and most populous country to legalize same-sex marriage. This news – which came after an landmark decision by the U.S. Supreme Court – took the world by storm. But the United States wasn't the only country making history that month in terms of LGBT rights.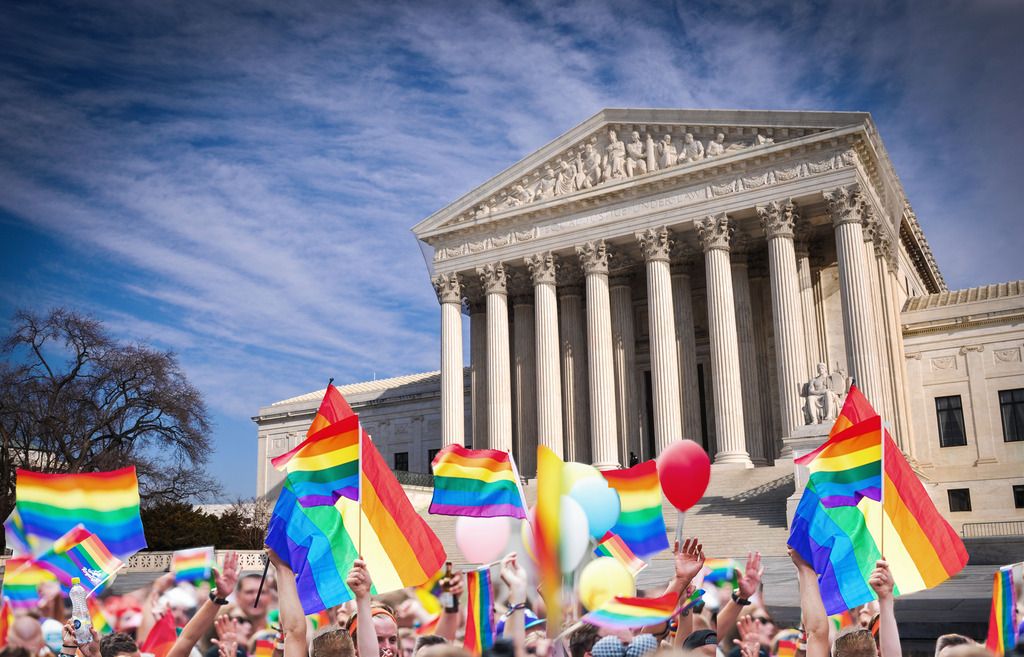 On June 3 (just three weeks prior), Mexico's Supreme Court ruled that state laws barring same-sex marriages were unconsitutional, too. However, the court's ruling is considered a "jurisprudential thesis" and does not actually invalidate any state laws. That means that while judges and courts have to approve same-sex marriages, they're only required to do so if a couple turns to them individually for an injunction. Unfortunately, this takes significantly longer than the process for an opposite-sex wedding.
Despite these restrictions, LGBT activists in Mexico see this as a major step forward. Prior to the decision, marriage equality only existed in the Federal District and in four states. Now all states must approve marriage licenses for same-sex couples when petitioned to do so, and so far, individual cases of same-sex marriage have occurred in all states but three. Most people believe it's just a matter of time before marriage equality exists throughout Mexico.
This is one example of how progress is moving forward for LGBT people in Mexico. That's why the It Gets Better Project has supported an affiliate there since 2014. The affiliate started off small as a a regional group providing support to youth in the northern state of Monterrey both online and through community engagement. Thanks to support from Comunidad Metropolitana A.C., a local sister NGO better known as COMAC, Todo Mejora Monterrey (as it was called) grew in strength and numbers over it's first year of operation.
Then, in summer 2015 (just before the Mexican Supreme Court's decision), the affiliate went national, officially becoming Todo Mejora México. This exciting development came with the news that the national affiliate would be establishing local chapters in states across the country. To date, they've established 6 chapters with over 30 volunteers leading them nationwide. (You can learn more about Todo Mejora México and their local chapters on Facebook, Twitter, and Instagram.)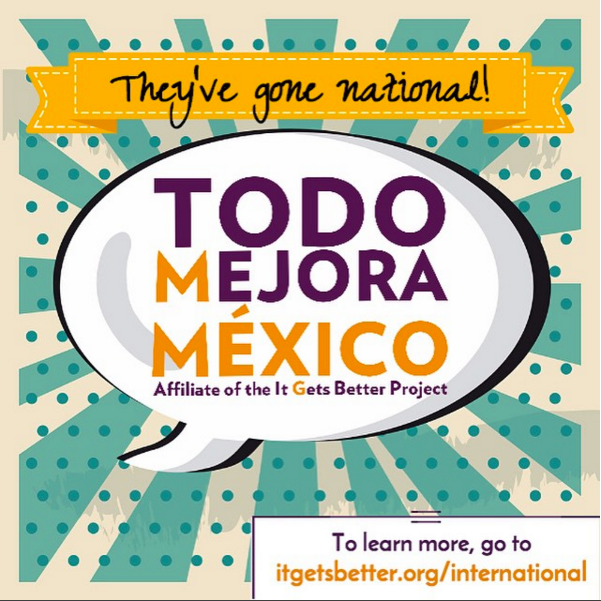 Some amazing things have happened for our affilaite in Mexico since that time, thanks in small part to some incredible individuals at the U.S. Embassy in Mexico City. In an amazing show of support, the Embassy invited our International Program Coordinator, Justin Tindall, to Mexico City in June 2015 to help train some of Todo Mejora México's leading volunteers. The training workshops lasted three days, and included themes such as: how to create social media marketing plans, how to successfully operate local chapters, how to identify and challenge harmful societal norms online, how to support LGBT youth facing challenging real life scenarios, and more.
But that's not all! The U.S. Embassy, together with the Universidad del Claustro de Sor Juana in Mexico City, also coordinated an incredible evening of speeches and refreshments at the university's historic campus in celebration of Todo Mejora Mexico's anniversary. The speakers included Carmen Beatriz López Portillo (the President of the university), Rebecca Thompson (the Cultural Attaché at the U.S. Embassy), and our International Coordinator, followed by a Q&A with Alex Orué (the National Coordinator for Todo Mejora México).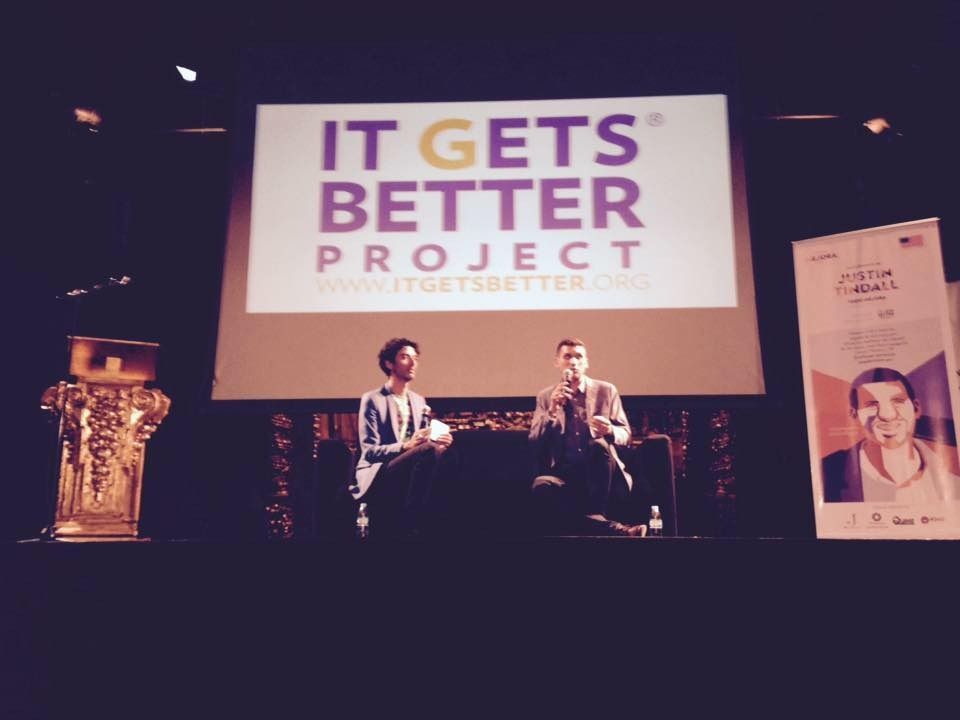 During the reception that followed, dozens of LGBT activists and community members came up to us to express their appreciation for the work that the It Gets Better Project is doing to empower young people around the world. In return, we asked them for their support in spreading our message, so many of them made it gets better videos right there on the spot. The following video is from Barbara Williams, the Embassy's former Deputy Cultural Attaché. You can see more videos from that evening on Todo Mejora México's YouTube page by clicking the video link below.
The local press were great supporters of the event, as well. We spoke with several journalists and reporters, including bloggers from Soy Homosensual, the most visited LGBT lifestyle website throughout Mexico and all of Latin America. You can check out that interview by clicking here. We were such a hit that American Express México invited us to speak the following day at their Summit México Pride 2015, a special event celebrating their LGBT employees.
All in all, our time in Mexico was a hit. Of course, none of this would have been possible without the incredible support from our friends and partners at the U.S. Embassy in Mexico. Thank you! It's because of people like you that youth in Mexico are coming to know that it gets better.