Each month we bring you updates about our international work and some of our wonderful affiliate programs from around the world. Check out the awesome news from September 2015 below!
GLOBAL: The world went into a frenzy recently when we teamed up with Frito-Lay (a subsidiary of PepsiCo Inc.) to release DORITOS® Rainbows! These special-edition chips were available for purchase online with just a small $10 donation to the Project. In under 10 hours, all of the nearly 12,000 bags that were produced were sold out. Within days, over 1.5 billion impressions had been made about the chips on social media worldwide! We couldn't be more ecstatic about this incredible collaboration.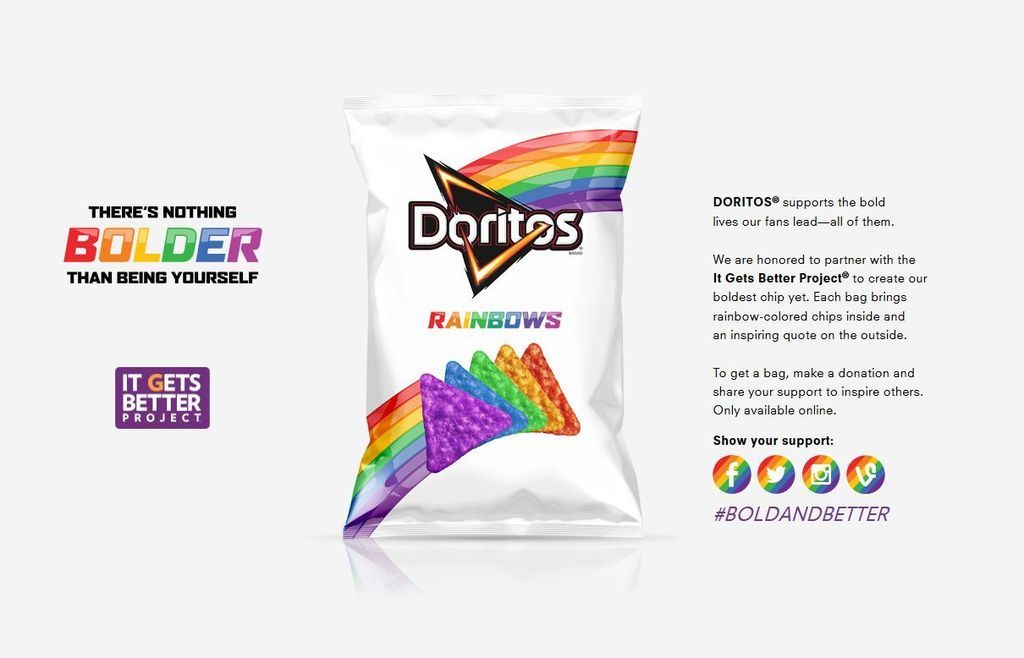 These incredible DORITOS® chips came out just in time for Dallas Pride 2015. Our team – and a incredible group of staff and volunteers from Frito-Lay – had a fantastic time at the city's Pride festival, sharing some of these yummy snacks with our LGBT community! Check out some of the great photos taken at the event on Dorito's intagram page.
And Uber was with us in Dallas for Pride, too! Building off of a collaboration we had organized in 4 cities on the West Coast earlier this summer, Uber was offering #RideWithPride in Dallas, a limited-time opportunity to be a passenger for a cause. With each selected Pride Ride, Uber customers donated an additional fee to the Project. Thanks, Uber, for your support!
AUSTRIA:At the end of the day, the heart of the Project still lies in the empowering stories we hear from LGBT community members and allies. Our affilaite project in Austria – Es Wird Besser Osterreich – helps us stay true to that mission by diligently finding and recording the voices that are telling youth that it gets better in Austria. Check out the video below (available in German) and many others at eswirdbesser.at.
We're extremely proud of all of our incredible international achievements and those of our affiliates around the world during September. We look forward to more great news in October!