In late May 2015, our International Program Coordinator had the opportunity to attend "Positive Steps Beyond Criticism", an international LGBT+ conference on norm criticsm held in Stockholm, Sweden. This conference brought together over 40 participants from across Europe who represented over 33 LGBT+ organizations and 25 countries (see a list of these organizations and countries below).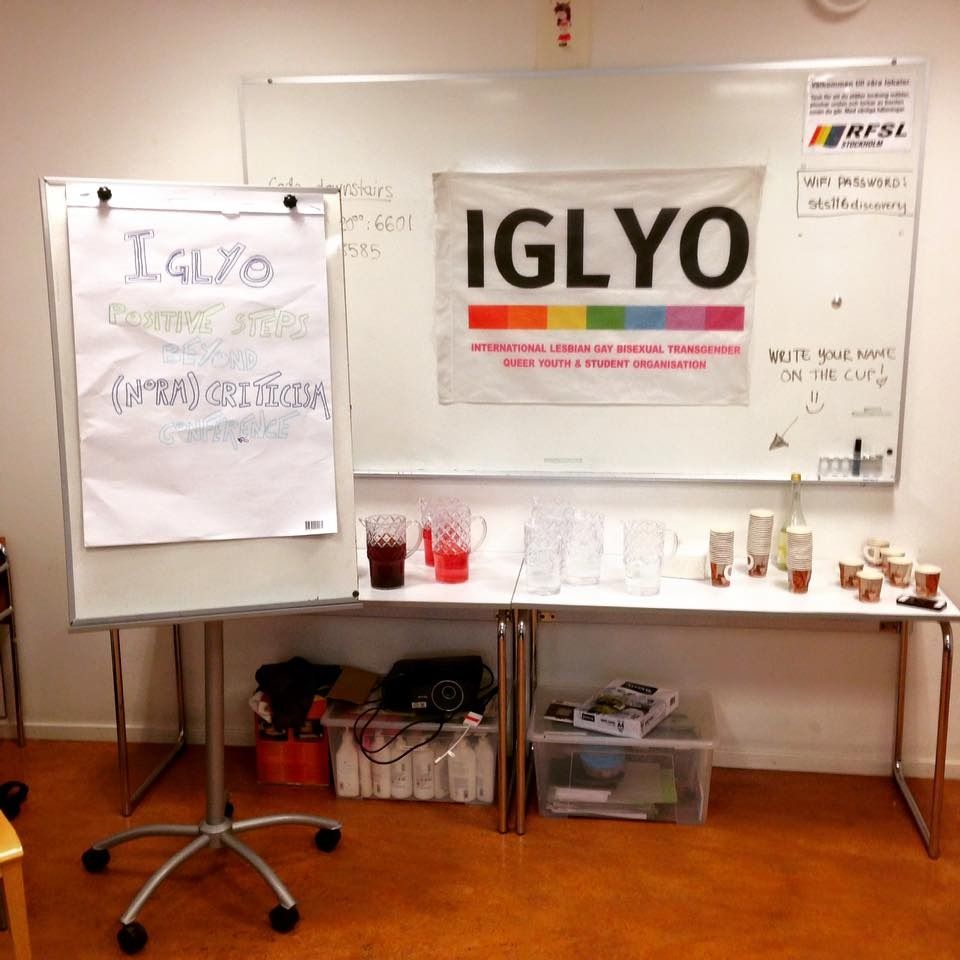 Over the course of five days, the participants engaged in passionate discussions about the negative norms that uphold systems of racism, classism, sexism, heteronormativity, and more in societies around the world. Together the participants came up with ways to convert the criticism of these norms into powerful tools that challenge unfair power structures and combat the marginalisation of LGBT+ people. To learn more about the conference, click here.
This empowering conference was made possible thanks to the work of the International LGBTQ Youth & Student Organization, better known as IGLYO. IGLYO is an international LGBT+ organization that was created in 1984 as a reaction to the need for better cooperation among local, regional, and national LGBT youth and student organizations across Europe. It is a membership-based umbrella organization that aims to empower and enable its members to ensure representation of LGBT+ youth and student issues around the world. Today, IGLYO's network includes over 80 member organizations from 40+ countries.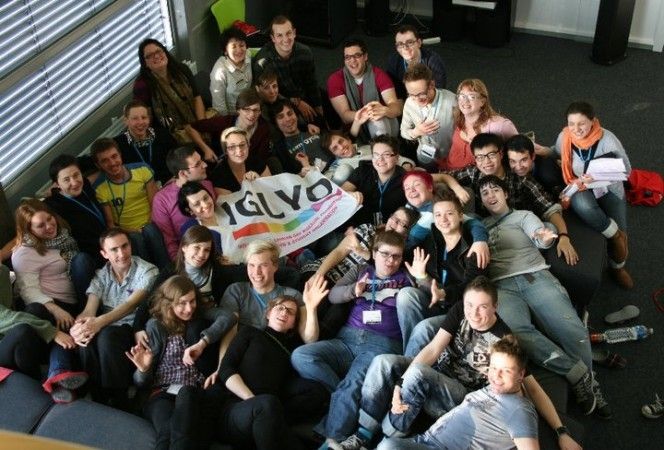 In addition to (and often in response to) holding conferences on a variety of important themes, IGLYO frequently publishes manuals and other materials to empower its members and others with the tools necessary to combat homo-, bi-, and trans-phobia worldwide. Here's a list of some of IGLYO's incredible materials published since 2006:
Teacher's Guide to Inclusive Education (2015)
Guidelines for Inclusive Education (2015)
Intersectionality Toolkit (2014)
Minimum Standards to Combat Homo- & Trans-phobic Bullying (2014)
Impact of Homo- & Trans-phobic Bullying on Education & Employment (Survey, 2014)
Impact of Homo- & Trans-phobic Bullying on Education & Employment (Advocacy Recommendations, 2014)
Resources on Health & Wellbeing of LGBTQI Youth (2013)
The Age Project Report: Intergenerational Dialogue with(in) the LGBT Community (2009)
Guidelines for an LGBTQ-Inclusive Education (2007)
Social Exclusion of Young LGBT People in Europe (2006)
But IGLYO can't do it alone! This summer's conference was co-hosted with RFSL Ungdom, the leading LGBT+ youth organization in Sweden. RFSL Ungdom is one of several major programs within the Swedish Federation for LGBT Rights (RFSL) family. The federation was originally founded in 1950, making it one of the oldest LGBT organizations in the world. It currently has 6,000+ members and has 28 regional offices spread out over the country. It was one of several major lobbyist groups championing the 50-year fight for legal gender-neutral marriage, which was finally achieved in Sweden in 2009, just two years after RFSL received official NGO staus from the United Nations Economic and Social Council.
(c) Linnea Ornstein, linneaornstein.se
RFSL's work in challenging negative societal norms in Sweden (as can be seen in their published manual, "Break the Norm! Methods for Studying Norms in General & the Heteronorm in Particular (2009)") was a major reason why IGLYO chose to team up with the organization for such a momentous international conference this summer. Other organizations in attendance at the conference included:
Public Information & Need of Knowledge (PINK) (Armenia)
"We for Civil Equality" (Armenia)
Nefes LGBT Azerbaijan Alliance (Azerbaijan)
Wel Jong Niet Hetero (Belgium)
European Association for the Defense of Human Rights (Bulgaria)
Zagreb Pride (Croatia)
Refugee Rights Association (Cyprus)
LGBT Ungdom (Denmark)
Seta (Finland)
Identoba (Georgia)
LGBT Georgia (Georgia)
Women's Initiatives Supporting Group (WISG) (Georgia)
AB Queer (Germany)
Jugendnetzwerk Lambda Berlin-Brandenburg e.V. (Germany)
TransInterQueer (TrIQ) (Germany)
Colour Youth (Greece)
Tandem (Greece)
Youth LGBTQ Community of Athens (Greece)
Q – Queer Students Union (Iceland)
Arcigay Salento La Terra di Oz (Italy)
Trangender Equality Network Ireland (ireland)
Mozaika – Assocation of LGBT & Their Friends (Latvia)
Lithuanian Gay League (LGL) (Lithuania)
Transvisie (The Netherlands)
Skeiv Ungdom (Queer Youth) (Norway)
Lambda Warsaw Association (Poland)
Action for Identity (API) (Portugal)
ACCEPT Romania (Romania)
ALTERO (Serbia)
Legebitra (Slovenia)
TransAkcija (Slovenia)
Pembe Hayat (Pink Life) LGBTT Solidarity Association (Turkey)
LGBT Youth North West (United Kingdom)
University of Bradford Union (United Kingdom)
All of the organizations mentioned are doing what it takes – often at great cost – to assure that it gets better for LGBT+ youth in their countries. And they're doing really well at it! It was an honor for our International Program Coordiantor to learn and grow alongside some of their leading activists while in Sweden. Thank you!
To find out more about our international affiliate projects in Europe and around the world, go to itgetsbetter.org/international.