It Gets Better Project International is proud to announce the launch of the newest addition to our international network of affiliate projects around the world, Todo Mejora Ecuador! This will be the 4th permanent affiliate installment in South America (following the creation of projects in Chile, Paraguay, and Brazil) and our 5th Spanish-speaking affiliate project (in addition to Mexico and Spain). ¡Chévere!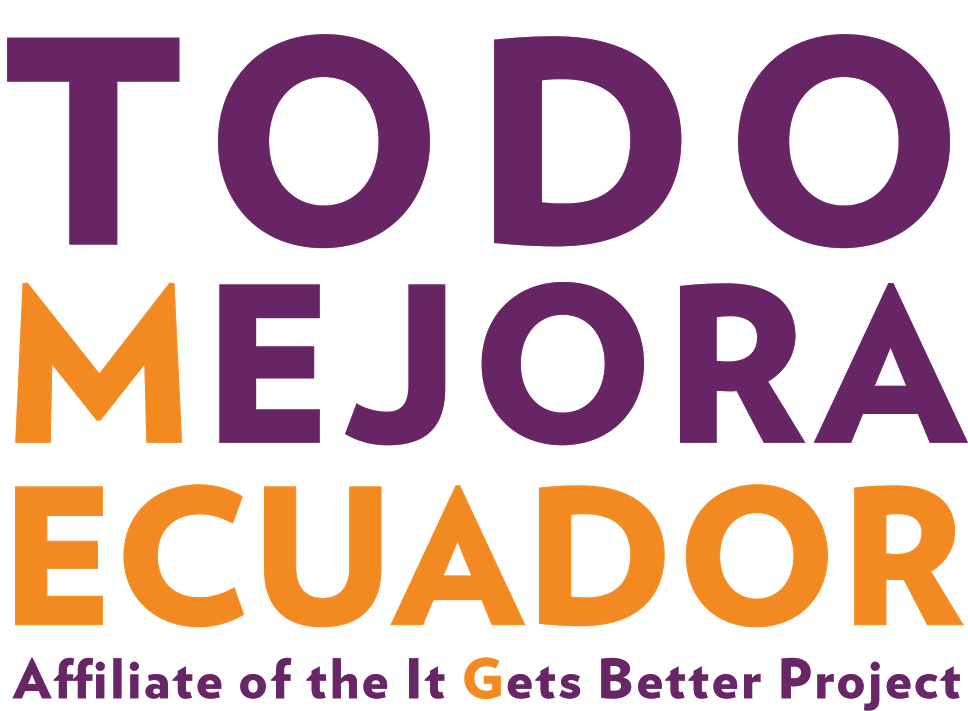 With groundbreaking LGBT progress in the last 20 years and an increasingly accepting atmosphere, Ecuador rests on the cusp of a world in which LGBT youth can realize their full potential and create lives worth living. Ecuador's greatest LGBT movement started nearly 20 years ago in 1998 when it became the first-ever country in the Americas – and third worldwide — to add sexual orientation protections to its constitution, and afterword in the same year host its first pride parade.
Since then, a whirlwind of development has ensued, with Ecuador adding gender identity to constitutional protections and approving same-sex civil unions in 2008, publically discrediting and opposing harmful "conversion therapy" in 2012, recognizing its first transgender public office candidate in 2013 – and most recently, in 2014, granting same-sex civil unions previously denied rights and benefits. All of these advancements have helped create a more positive and accepting climate for the overall LGBT community and youth.
Although experiencing humongous breakthroughs, Ecuador still has strides to make – especially for LGBT youth. Parts of Ecuador's culture still view LGBT identities negatively, marriage and same-sex adoption are illegal, and LGBT kids are frequently bullied and rejected for who they are. This is where the It Gets Better Project and Todo Mejora Ecuador come in! Thanks to a local team of supporters and activists supporting the project, the todo mejora message (which means "it gets better" in Spanish) is arriving in Ecuador in ways that are catered to the unique culture and people of the country. Together, we will help create an atmosphere in which Ecuador's LGBT youth can see a brighter future and hang on through the challenging times.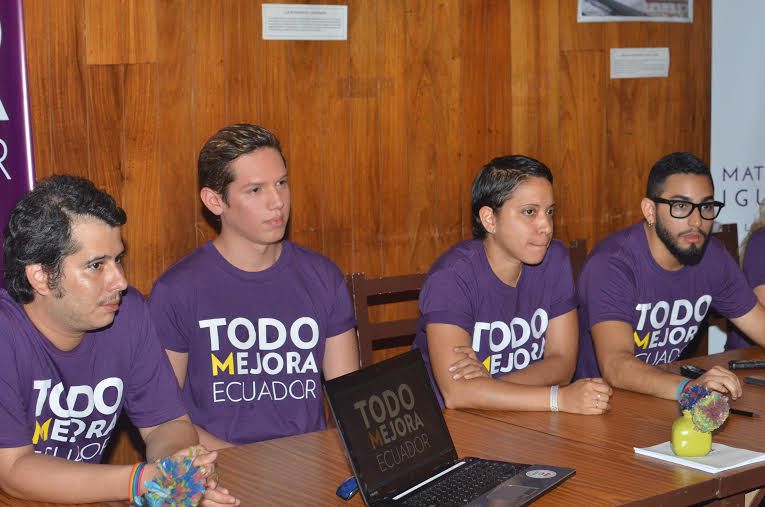 Local celebrities – like actress and television personality, Erika Vélez – are already jumping on board to lend their support to the cause. So don't hesitate; join all of us in celebrating our newest affiliate project, Todo Mejora Ecuador, and in helping us teach LGBT youth around the globe the message that started it all: "It Gets Better!"
You can learn more about all of the amazing things Todo Mejora Ecuador is doing, and see some of the great videos they've already collected, by clicking their social media links below. And don't forget to 'like' and 'share' their posts!
To find out more about our other international affiliate projects in Latin America and around the world, go to itgetsbetter.org/international.