In May 2015, the GENDERDOC-M Information Centre (the leading LGBT+ organization in the country of Moldova and sister organization to the It Gets Better affiliate project, Egali) published "Because I Live Here!: Snapshots of LGBT Lives in Moldova." The booklet contains 16 beautiful stories of people in Moldova who have found happiness and courage in who they are, in who they love, and in where they live. This article celebrates the lives of these pioneers in a country where acceptance can be hard to find. Thank you, GENDERDOC-M, for sharing their stories with the world.
Eva (27) & Vika (29) – Lesbians
We are not from Chisinau, but we live and work here. We often spend time outdoors and take walks in the park. We believe society should know about the life of same-sex couples as much as possible, becuase it is the same one as that of opposite-sex couples. It is just as much filled with events, colors, and emotions. That is exactly why we live here. We enjoy every single moment and turn it into fireworks of positive emotions. If we were to answer the question, "Where do you see yourself in 10 years?", the answer would be TOGETHER, and let the world yield to us.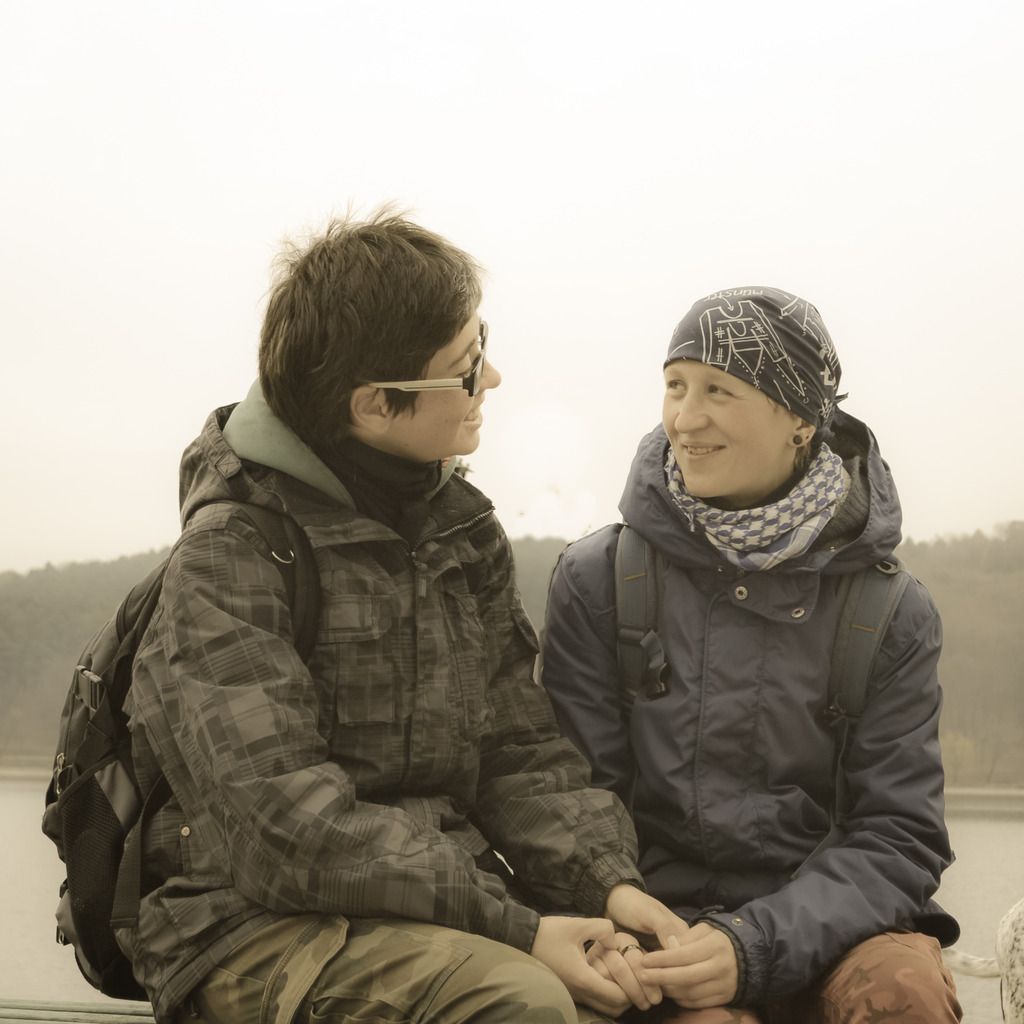 Serghei (23) – Bisexual
I often take trolleybuses and collect lucky tickets. I do not violate the public order, neither do I brawl with other passengers. I almost always pay the ride fare. I almost always give away my seat to seniors. I never give away my seat to girls because they never give their seats to seniors. Just like all humans. Almost.
People are afraid of the unknown and the unusual. When they find out more information about us, we, maybe, will cease to seem strange. I live here, and that's why I want to make my life and the life of others a bit better here. I have no idea where and what I will be doing in 10 years. Ten years ago I would not have believed that I would be where I am now.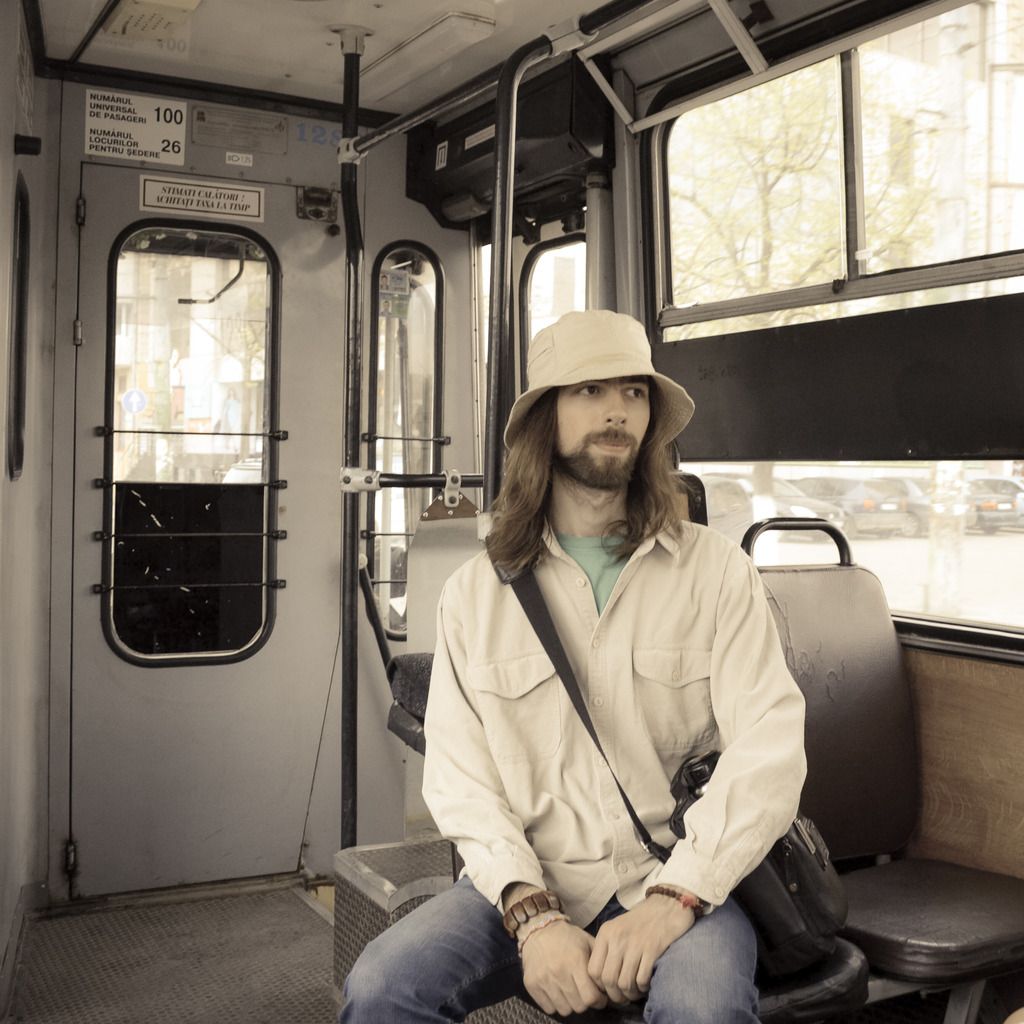 Aliona (23) – Lesbian
About a month ago I got Lunna, a nine-month-old puppy, who I walk in the park. One evening I was going through the Facebook posts of the non-governmental organization for the protection of homeless animals, ALGA, when I saw the announcement about adoption of a puppy. I fell in love with Lunna at first sight and decided to adopt her. Now we're almost inseparable. Why almost? I go to work, but when I get home, she rejoices and jumps into my arms. I would like to visit Altai and Tibet one day. Hopefully in ten years I will be right there around this time.
I believe it's very important for as many people as possible to know about LGBT lives, because we are not different. I live here, and that is why I have the right to express myself.
Nicu (18) & Igor (21) – Gay
We often walk our dog, Lada, in one of the city parks. There, we gaze at the beauty of spring flowers, savor the time and happiness of being together.
It's important for as many people around us as possible to know about LGBT lives, because by learning about our everyday lives, they will realize that LGBT people are just like them. They have an ordinary life full of love and happiness. There's nothing unusual in it. Because we live here, we want our life to be easier; we want to be accepted the way we are and not be judged. If it is going to be good, in ten years we think we would like to be still living here and be happy together, and to have a family that is accepted by society.
Tolik (29) – Gay
I can cook and love cooking, but I am far from being as good as my mother. I like spoiling myself with pastries from time to time, for example, with an egg and mushroom roll.
It is important for as many people around as possible to know about LGBT lives becasue we are the same human beings as everyone else. I live here, and this is exactly why I want everyone else to perceive me the way I am. I think that in ten years I will live where I live now – in my Tiraspol bear den with a bear next to me.
Angelica (41) & Galia (34) – Lesbians
Recently we procured a small allotment of land with a tiny summer house. We like spending our spare time there working the land and caring for fruit trees. Sometimes we are joined by our family: Galia's mother, sister, and neice. We haven't managed to gather a great crop, but this isn't our principle goal. The principle goal is the pleasure of gathering – it's all in the process.
Gays and lesbians are everywhere. In fact, they make one out of ten residents of a country. If more people knew that we are the same as them, that we have the same desires of being happy, loved, and successful – if they knew that we simply live next to them, contributing to our common Moldova's development – they would cease to see a threat in us. We love the country we live in. We want her to be better and the people to be happier and more prosperous. We want to continue living in the coutnry we were born in. We are truly hopeful that the situation in Moldova will not force us to leave for good and that one day local politicians will realize that every single resident of this country matters.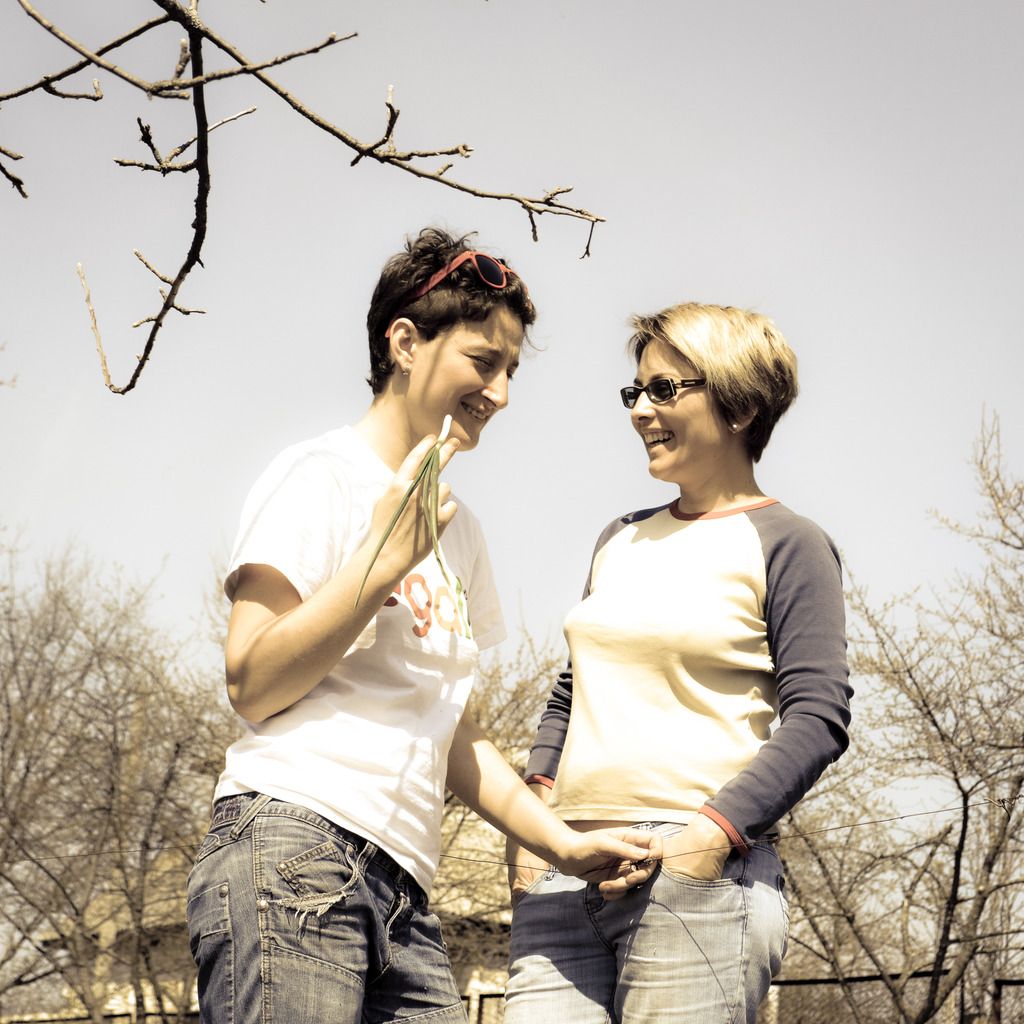 Andrei (24) – Gay
I am a bartender. I find my job quite interesting. Although I have a rather small working space, I am constantly on the move. I cannot imagine myself working in an office – it's too boring. I'm constantly engaged in communicaiton with my co-workers and clients. Occassionally, funny incidents happen at work, too.
It is important for LGBT people to be more visible in society because visibility leads to the destruction of stereotypes. I live here and that's why I am a free person. What is going to happen in ten years? I do not make plans for such long periods of time, because life can change at any moment. This is why I try to live every moment to the fullest. This is the way I am.
Dmitri (27) – Gay
I've been longing to get a tattoo for quite some time. For me, it's not only about new sensations but also about the self-expression and the opportunity to overcome my own fear of pain. Very often, people are afraid of the unknown, but in reality it isn't so scary as it seems in the beginning.
For me, it's important that all people understand that we all are equal, but at the same time, each of us has their own individual characteristics. Every one of us deserves the right to be happy. I live here, and it's important for me that nobody violates my right to the freedom of expression and private life. I never make plans for the future. That's why I cannot tell where and what I will be doing in ten years. At the moment, I am not planning to move in anywhere. Perhaps, I do not always feel comfortable and completely safe here, but we create our comfort zone ourselves.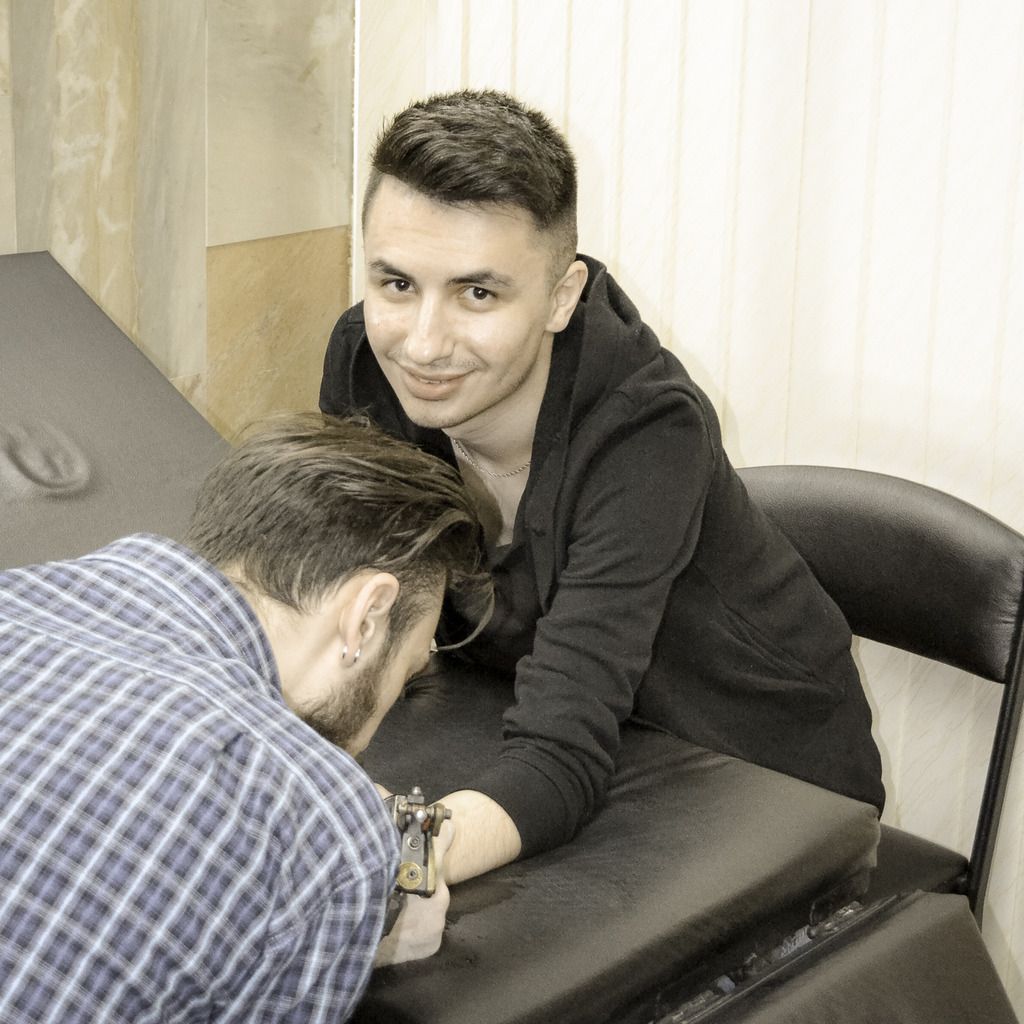 Nico (31) – Bisexual
Beekeeping is an activity of mine and a passion. It is something perfect and very beautiful. I've learned a lot from the bees. Firstly, I've learned to love the way bees love flowers without paying attention to differences among colors. For them it is important that life continues with their assistance. The bees are tiny creatures, but their power is immense. When I am in contact with them, I feel good and fully of energy, because I do something useful for the planet.
In my opinion, we all are equal, and nobody should judge anybody else. I live here and it is my homeland. I have no idea what I am going to do and where I am going to be in ten years. The important thing is for me to feel good. My country could be an ideal place for it.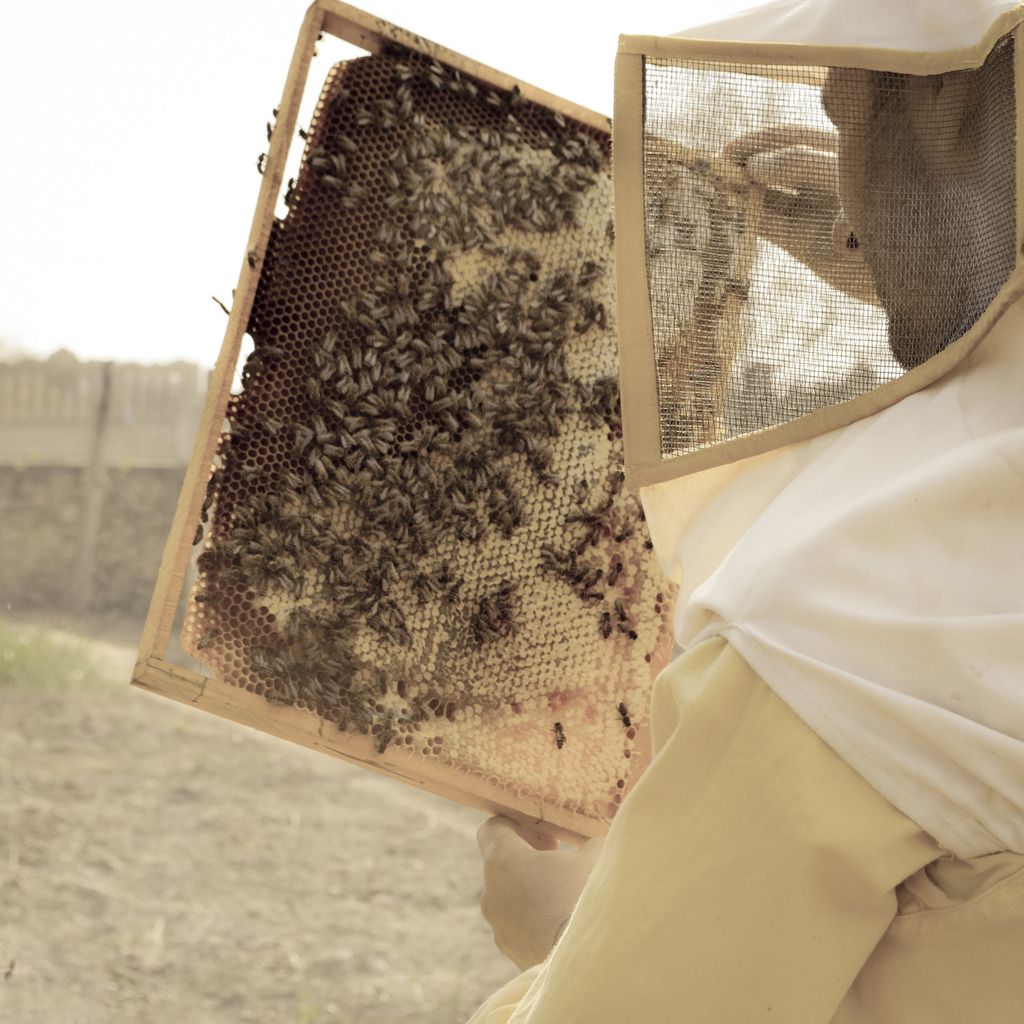 Callisto (22) – Androgyne
I am a citizen of Ukraine, although my father is Italian and my mother is Moldovan. Starting in February 2015, I am currently in Moldova as an asylum seeker on the grounds of the war conflict happening in the east of Ukraine. I had to leave the country due to the growing social hostility towards otherness. When I was soliciting the Certificate of Good Conduct at the Ukranian Embassy in Chisinau, I was called a traitor for leaving the country, even though I did so because there was no place for me. While in Kiev, I was doing art and modeling. Here in Moldova, I want to continue doing the same thing. In ten years I see myself as an acclaimed artist in London. In addition, I intend to get an education in the field of geography.
I want people to be open towards each other, to understand what significance freedom and love bear on our lives. Now I live here.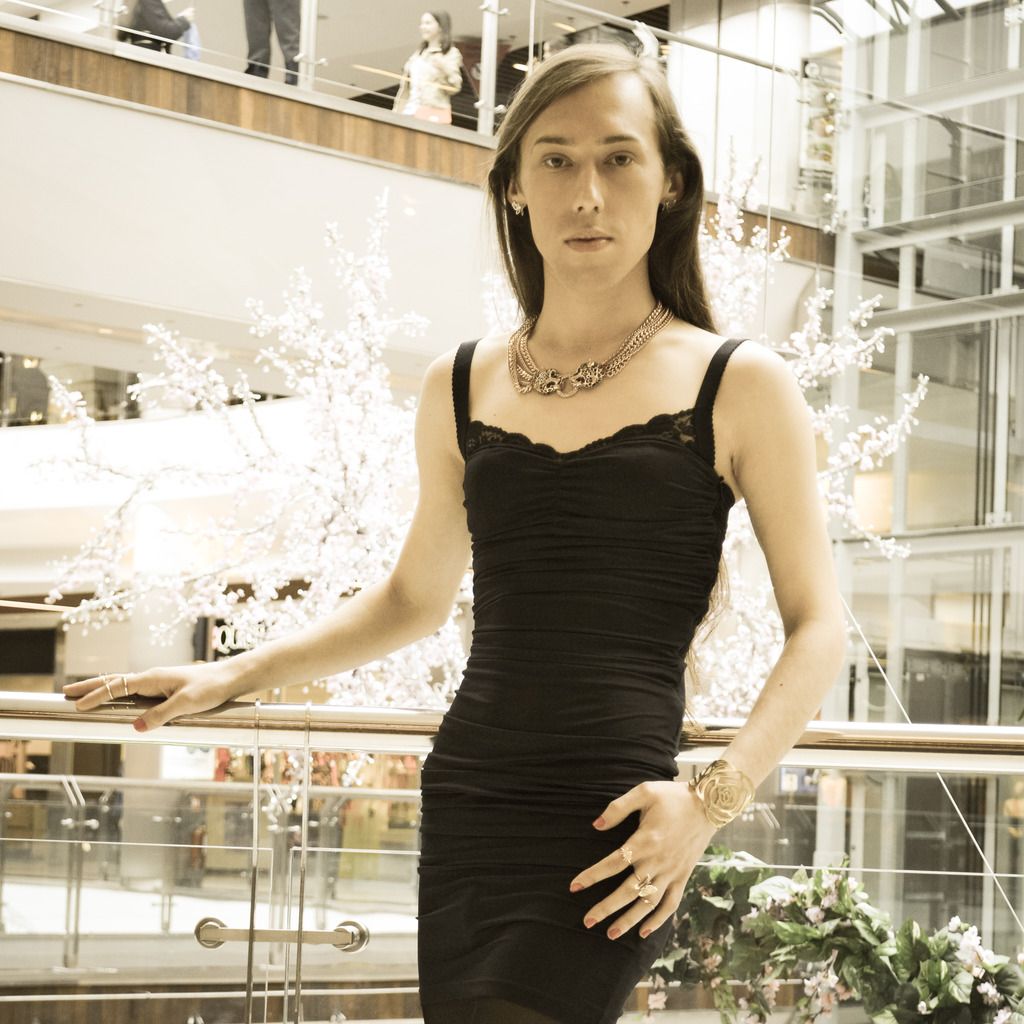 Anastasia (32) – Lesbian
Breakfast marks the beginning of the day, and it sets the tone for everything that follows. That's why I always try to find some time for it. Moreover, during breakfast I manage to read news, check my social networks, and, sometimes, read new emails. Exactly all this information shapes my day.
For me, it is important that my sexual orientation doesn't matter to anybody. It is just another side of my personality – no more and no less valuable than the rest. This is exactly why, for me, it's crucial that people around me are aware of this identity of mine. Learning this, they cease to perceive LGBT people only through the lens of their sexual orientations and/or gender identities and look at us as humans as we are. I truly hope that in ten years I will live in a European country where my family, consisting of my partner and children, will be protected by law and will be treated correspondingly. I really hope Moldova will be that country.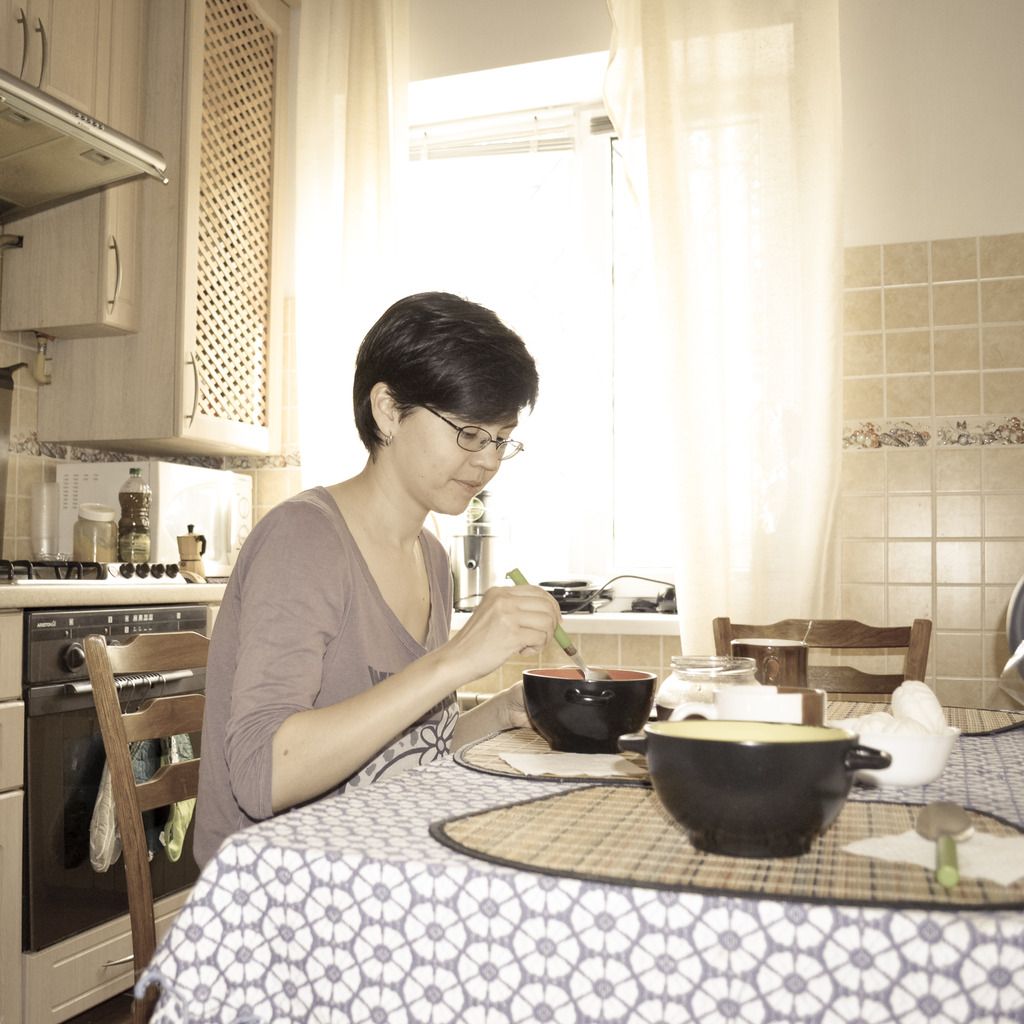 Oleg (39) – Gay
I am a reserve officer. Currently I do sanitation engineering. A plumber is like a doctor, because they come in the most difficult moment. Generally speaking, I've had four occupations in my life: I am a radio mechanic engineer, a sapper (an engineer in the military), a cook, and an electric welder. I bring up an adopted son of my own, whom I am extremely proud of. I want to continue living in my home country even in ten years. I would like to travel across a couple countries, put my son on his feet, and to babysit grandchildren.
We are not different from others. We are the same human beings. I live here. I am my country's citizen, and that's why I don't want us all to be divided by any characteristics or to be told what to do.
Artiom (28) – Gay
I come from Balti, but I've been living in Chisinau for nine years. About once a month I visit my mother who has spent her entire life in the 'northern capital' of Moldova. She turned 67 in March, and taking advantage of the occasion, I decided to introduce her to my boyfriend, Daniel. It was fun watching their communication, because Daniel can't speak Russian and my mum doesn't know English. However, they still managed to find a common language, which made me extremely happy.
My life isn't that different from the life of others in Moldova: I also go to work, pay the same taxes, and I strive to not break the law. The only difference is that, unlike the heterosexual majority, I have to fight for the right to be myself and not to be subjected to verbal and physical violence every day. I was born in Moldova and I live in Moldova. I am a citizen of this country, and this is exactly why the state must guarantee that all my rights are respected. I don't know where I will end up in ten years, but wherever I go and whatever I do, I hope there will be less hatred and violence around me.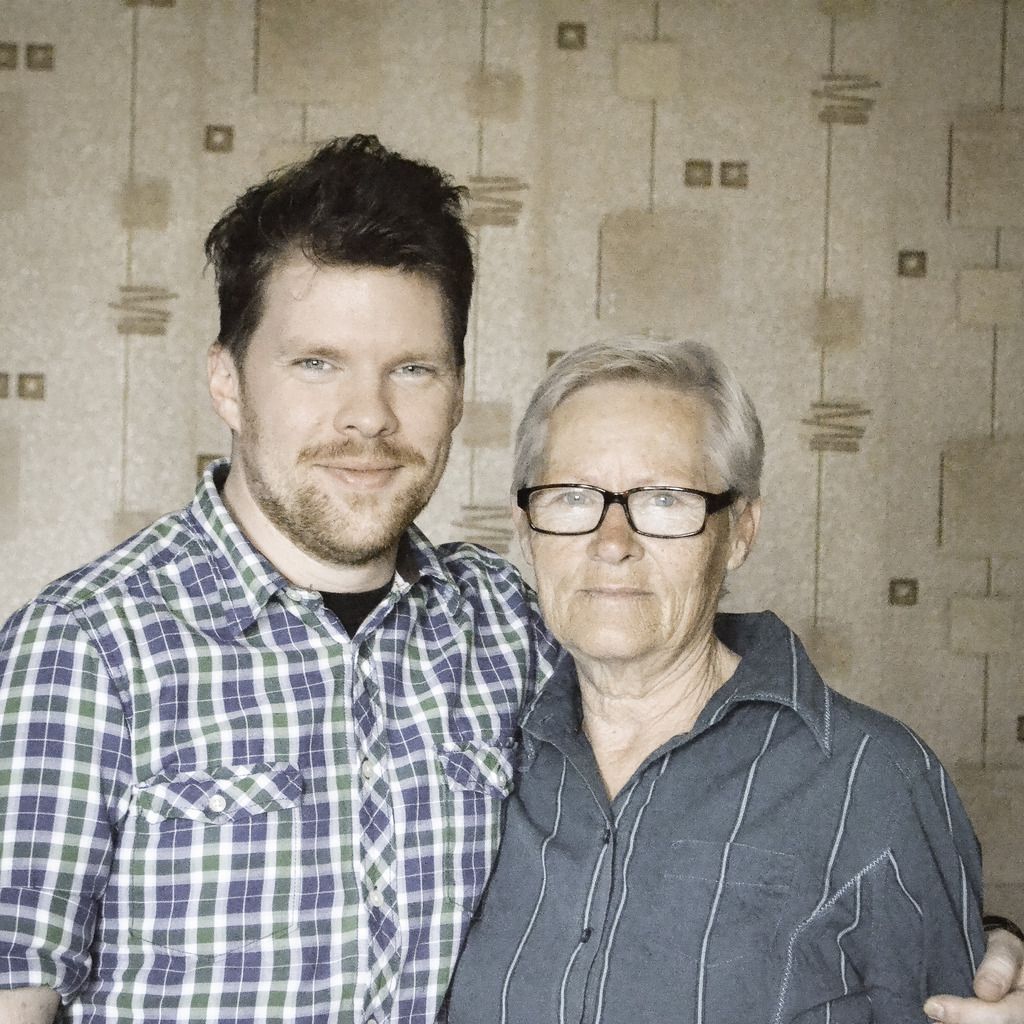 Alexandr (65) – Gay
I go to the market every week. I walk with a cane because i have some back problems. I take a stroller bag and off I go shopping. I am a pensioner. The pension is never enough for living, so I have to rent out rooms in my apartment to students. Neighbors always wonder why I live alone and why I don't get married to a woman. They gossip a lot. I have a son, but he doesn't live in Moldova.
When there is more reliable information about the LGBT lives in society, the level of acceptance will increase, and people won't be afraid of one another. I was born here and I live here. I want the pensioners to not live in poverty anymore and to sleep well at night. In ten years I see myself only in Moldova. I am 65; in ten years I will be 75. Will I still be alive? If only there was no war, if only it were all quiet!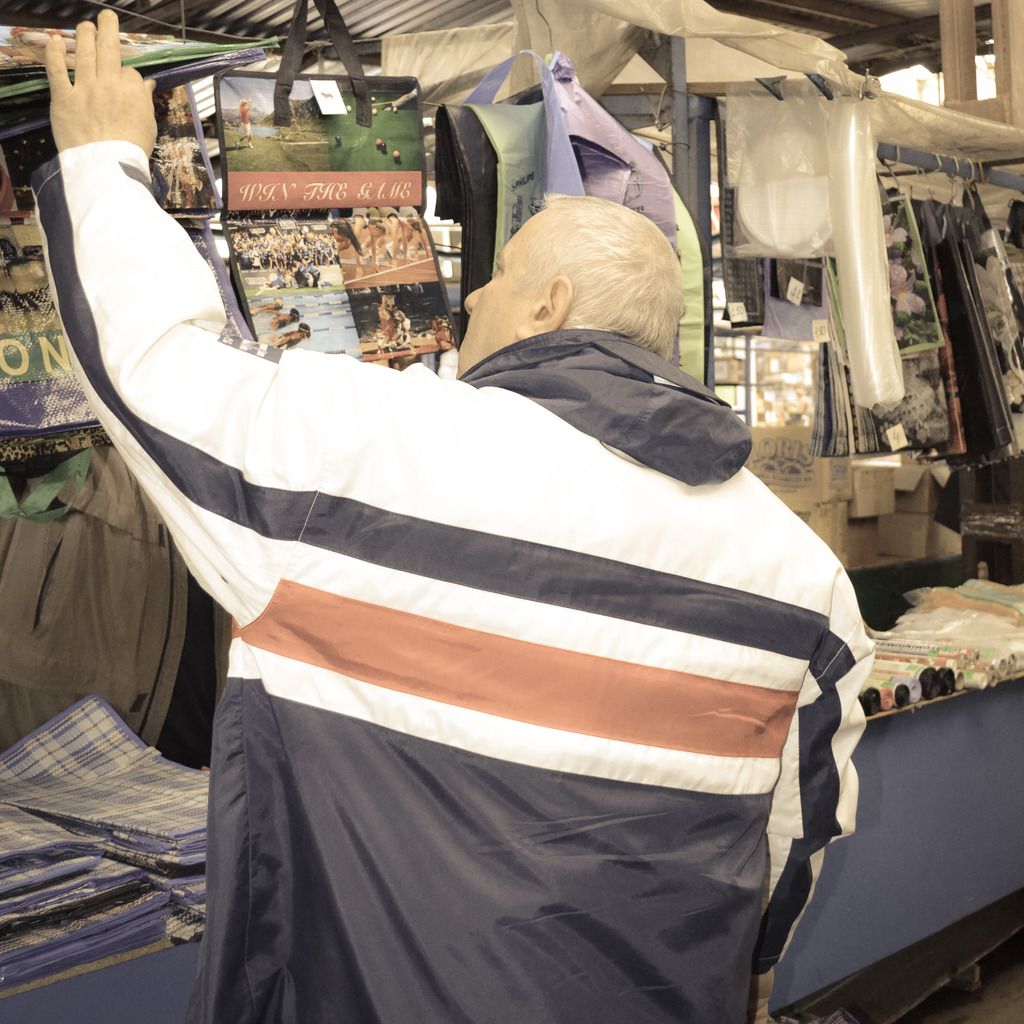 Pavel (22) – Gay
I'm studying at the Academy of Music, Theatre, and Fine Arts. Beside studying, I teach at a good manners club. I'm not pretending to be a teacher, but rather I try to help students discover and develop the aesthetics of speaking and thinking within them. The diction and logic of speech have never been more interesting for me that they are now – I am continuously challenged to grow and find new things, even when I believe the information has been exhausted. I am not a teacher for them, I am a friend.
It would be great if we all found out more about life, the soul, and love – be it heterosexuals, lesbians, gays, bisexuals, or trangender people. Because I live here, I encounter no problems from anywhere else. I hope that in ten years I will still see myself in Moldova, where I would return after each journey from any corner in the world.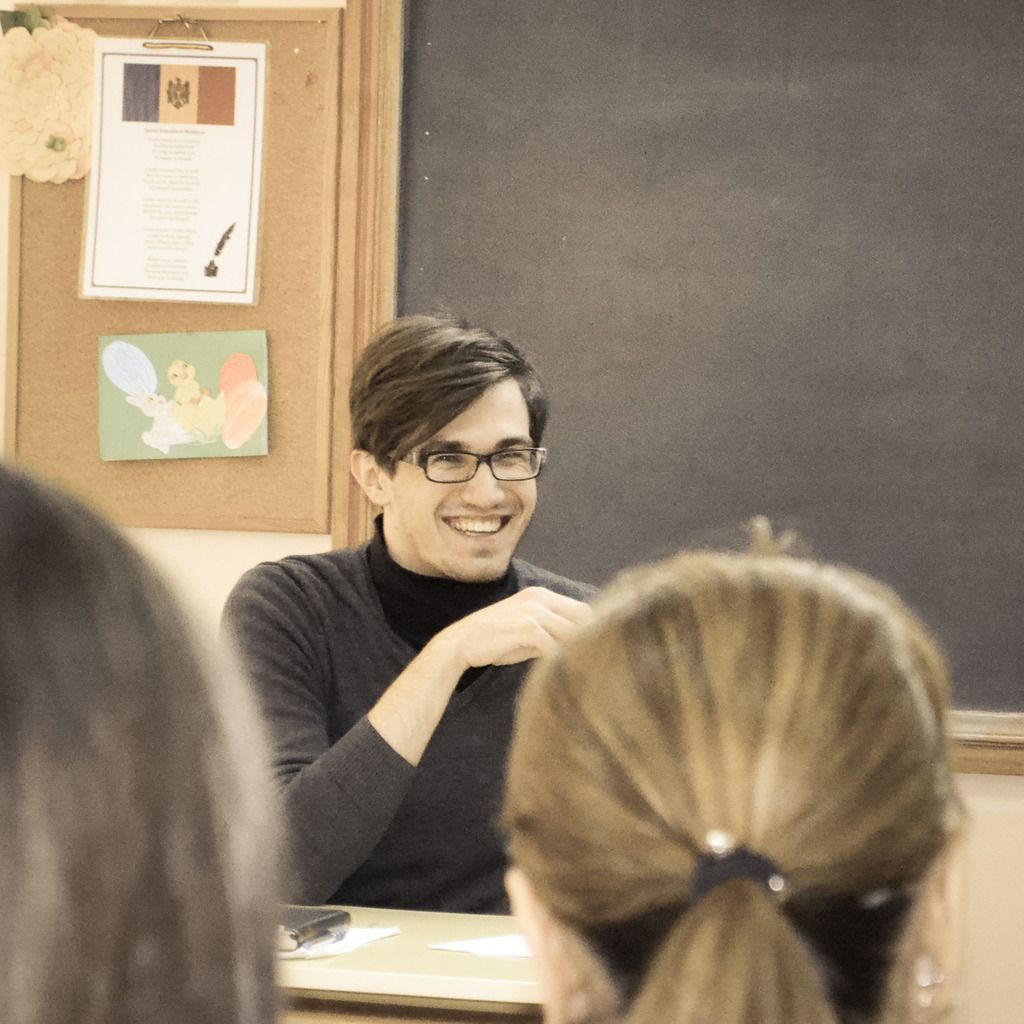 Anton (28) – Trans
This is a very interesting and laudable project, but I will be a weakling and won't dare to participate in it for the one and same reason – I care about my world. I don't believe we are different from anybody else in our daily life; we also need to keep our house. Our furniture stands on the floor and not on the ceiling. We face exactly the same difficulties in life like everyone else. We are concerned about the price of goods, utility bills, and other joys in life, too. Despite the possibility to conceal my face and maintain confidentiality, there is no sure way to completely depersonalise me. And that's the rub.
Considering the fact how many people perceive silhouettes, mannerisms, and gestures (and one can read it from my picture), I may be recognized. I may be paranoid, but these are the bees in my bonnet. I hope that in ten years I will be able to not hide the fact that I am transexual anymore.
All images and photographs by Annika Keller via GENDERDOC-M.